Bo Ne is a funny dish. Usually in Vietnam, food is named by what kind of meat or noodle it is, followed by how it's cooked. So if you have pho noodles, and xao means 'sauteed', then pho xao is sauteed pho noodles and ngheu xao is sauteed clams. Pretty simple. But bo ne is unique in that it's name is not a description of the food but actually a bit of advice for what to do when it comes to your table, and that advice is: "Watch out!"
Your basic bo ne will have a bit of steak and an egg, but I like a bit of variety, and this place includes a meatball as well. Some places even have pate or a bit of sausage. It should come out still spitting and very hot. This place stands out for the bread. Unlike other bo ne shops, which give you a plate of smaller 'banh mi' breads, this one gives you a couple hunks carved off a long baguette, and the bread is softer and fluffier that I've found elsewhere. Good soup too, which is a nice tough to cleanse the palate after.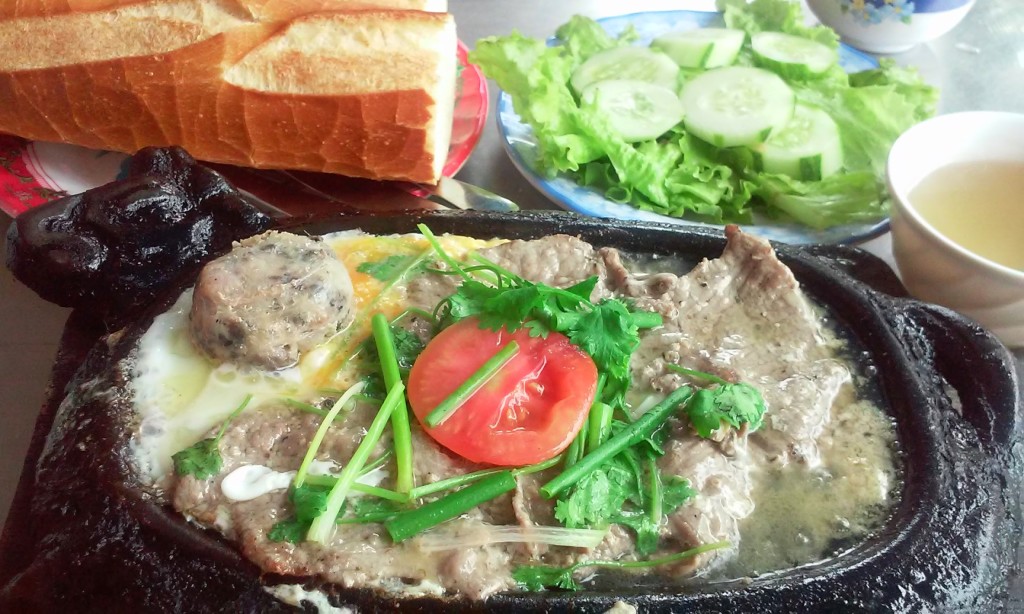 You can drizzle it with a bit of chili sauce, soy sauce or both. There are different approaches to eating it, and each has its merits. I go for the individual bite approach, where I tear off small pieces of bread and stuff them with various morsels from the hot plate. I've also seen the sandwich approach, though it looks painstaking, as well as using the bread solely for mopping up the juice and eating everything else with the provided fork and knife.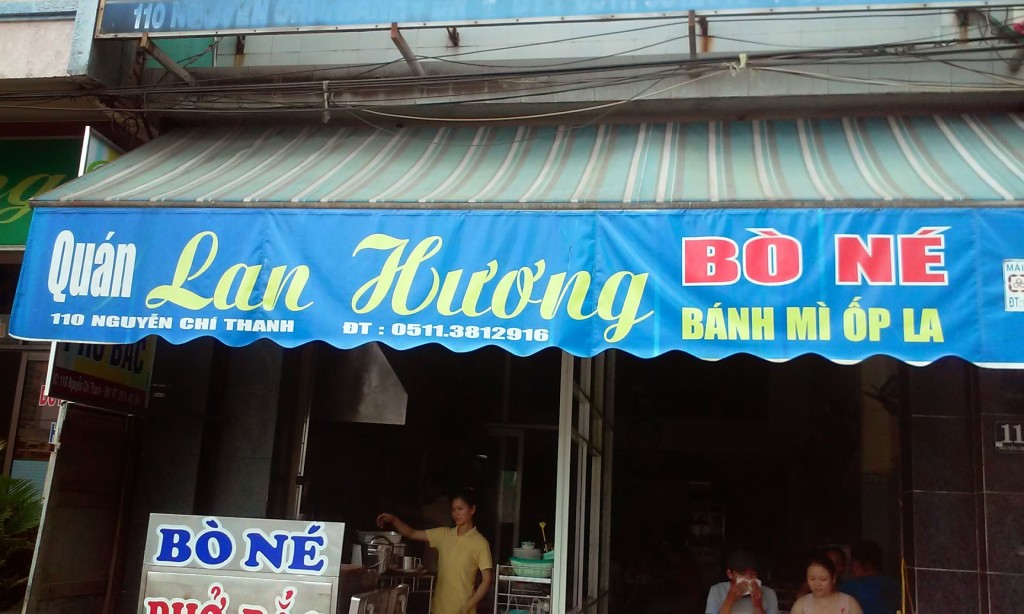 Bo ne is a breakfast-only dish, so get there before 11 am or they may not be serving it anymore. Try it at 110 Nguyen Chi Thanh or as part of a morning tour.