Earlier I posted about my favorite com ga in Da Nang, but if you head south 25 km, you'll find chicken & rice of a different variety, called com ga Hoi An.
Com Ga Hoi An
Called cơm gà xé, Hoi An's signature dish is markedly different from it's city-dwelling cousin to the north. Xé means 'shredded' and could apply to the chicken as well as the plate of unripe papaya it's served with. Ask anyone about com ga Hoi An, and you will hear "Ba Buoi, Ba Buoi" the super famous place in Hoi An. I've been there many times, and it's great, but I think this place just may have them beat. Ba Buoi is really good, if you get there in time and can find a table. But I've made the drive from Da Nang a few times only to find the chicken is sold out.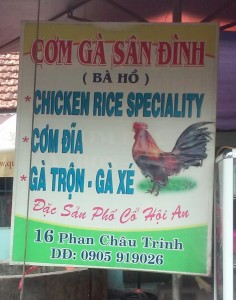 Com Ga Ba Ho
Com Ga Ba Ho stays open through late afternoon, and here's the best part: they're actually part of the Ba Buoi family, so you get to taste the famous secret recipe without any drawbacks. The rice is cooked in chicken broth, so it's soft and flavorful. And the chicken is I more like a salad, mixed with onions and fresh herbs. Before you dig in, you need to do a little prep work. Squeeze some lime onto the chicken to add a bit of freshness. Then splash a little soy sauce and chili on the plate of shredded papaya and mix it up. Finally, drop THAT on top of the chicken and rice. I've found that it mixes better this way.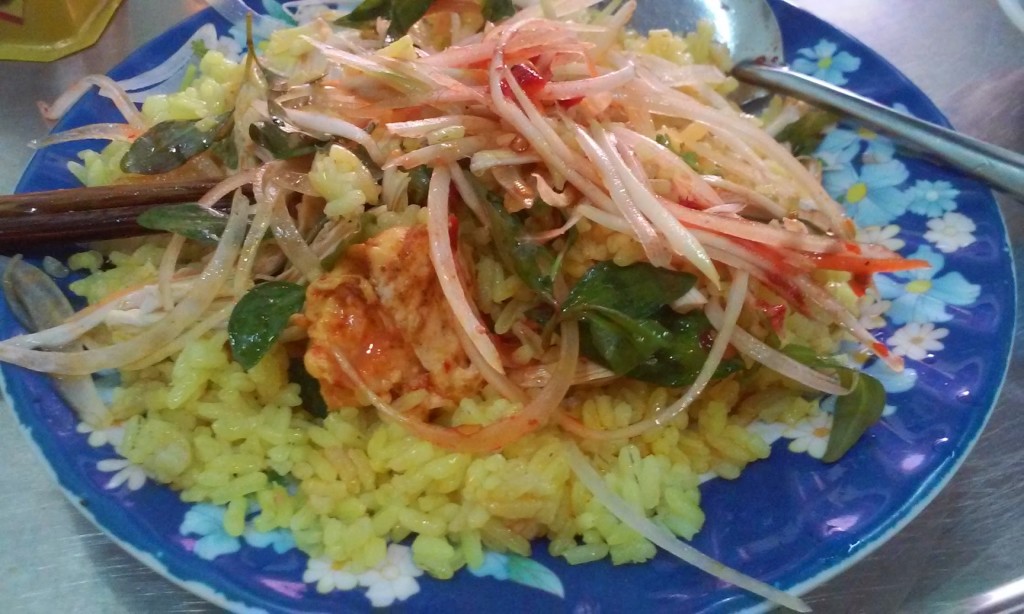 The flavors are awesome, it's nice and filling, and cheap too! Check it out at 16 Phan Chau Trinh, right in the city center of Hoi An.
Want to try Hoi An -style chicken & rice but don't want to make the trek to Hoi An? Check out the Da Nang Morning Food Tour or book a tour.